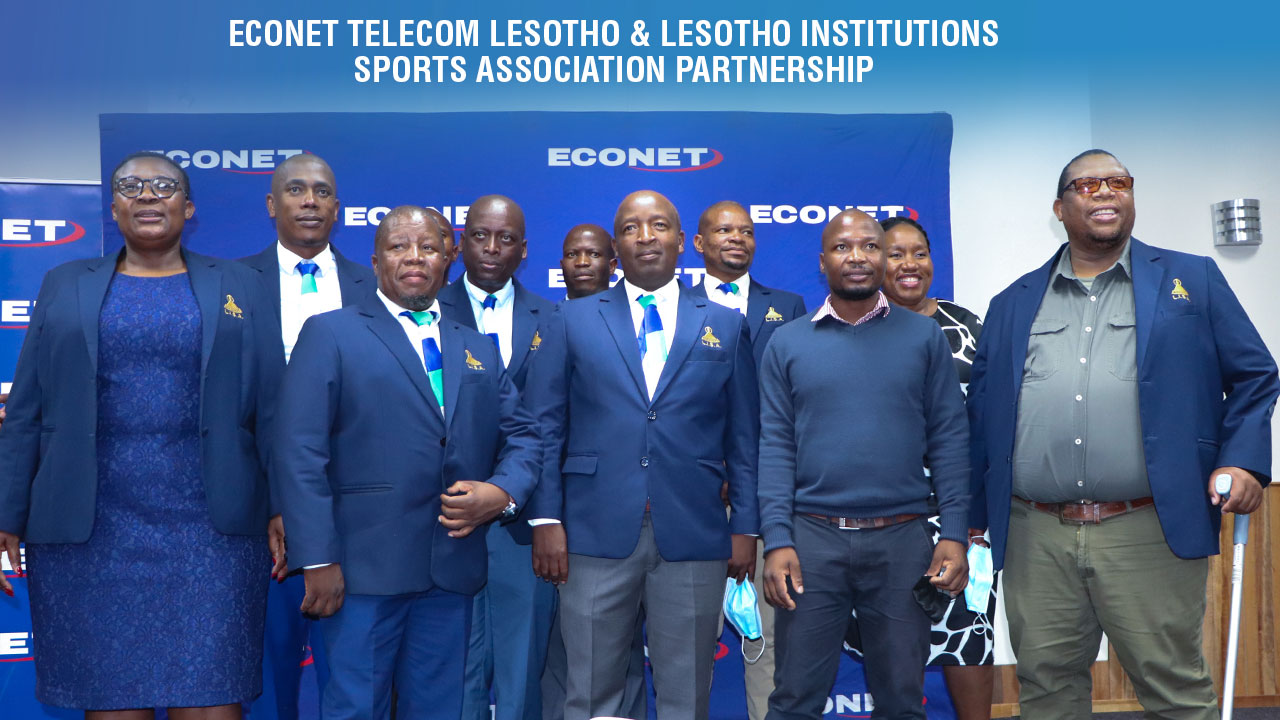 8th February 2022, Maseru: Telecommunications giant, Econet Telecom Lesotho signed a three(3) year contract worth M6million with Lesotho Institutions Sports Association to support different sporting codes at high school level.
During the term of this contract, LISA undertakes to help secondary and high schools across the country participate in different sports. The sporting codes that students will participate in include netball, soccer, volleyball, basketball, athletics, debate and chess. Competitions will begin within inter-zones where high schools from the same region/zone will compete upon which the winner will represent the zone in the regional competitions.
Econet's GM Marketing & Customer Experience, 'Mapusetso Nts'ekhe mentioned that the deal was signed in December 2021 hoping that the existing pandemic which resulted to closure of schools and sporting activities would have waned. She said that now that curfew and other restrictions have been lifted, they decided to launch their long awaited deal.
 "We have been investing in education since the year 2011. As Nelson Mandela once said 'education is the most powerful weapon we can use to change the world and we, at Econet, believe that sport is an essential element of education" said Nts'ekhe. The American business man named Darell Hammond also said 'we are taking sports too far and starting kids too early' and yes, that's what Econet is also doing, catching them young" Added Nts'ekhe
"The purpose of encouraging children to participate in sports at an early age is to nurture their' talent and create future national coaches like Souru Phats'oane who became the first coach from Lesotho to assist in officiating the AFCON finals between Senegal and Egypt over the past weekend" said Nts'ekhe "He should not be the last" she added.
The sponsorship is also intended for the development of sporting activities at secondary and high schools as well as coaching in preparation of sub-zone, zone, international tournaments and COSSASA games. Nts'ekhe said that at the end of each year, the top four winning schools will walk away with new sports jerseys among other prizes such as medals and trophies.
The games shall be played across the country as per LISA's calendar of events.