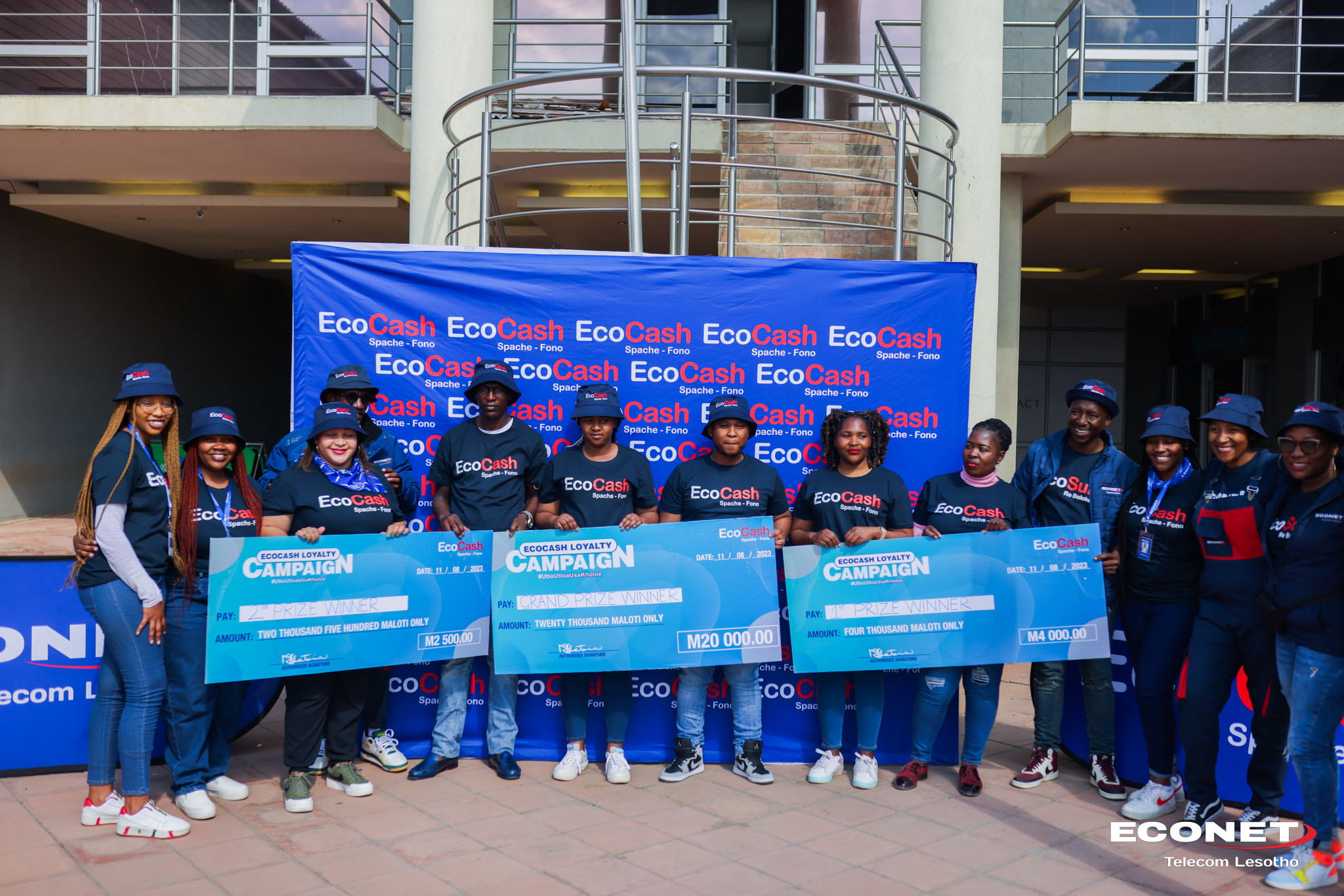 Maseru, 11th August 2023 – Sasai Econet Financial Services marks the end of a 10-months long EcoCash Loyalty Campaign which changed over four thousand lives.
This celebration of loyal customers will be held in a form of prize giving event at Fairways Plaza from 11am.
The EcoCash Loyalty Campaign was launched on the 16th September 2022 to reward EcoCash customers who were transacting through EcoCash such as paying bills, using merchants, buying bundles, sending money and many more. The EcoCash customers then earned points when transacting which they could either redeem for cash or get a token that entered them into the final draw.
Sasai Econet Financial Services' General Manager, Ms 'Matikoe Letsie said over M135,000.00 cash was redeemed by customers.
"We launched this campaign to reward our loyal customers and I am extremely delighted that we have successfully delivered on a life changing campaign of this magnitude as token of appreciation to our loyal EcoCash customers" said Letsie.
"Since the start of the EcoCash loyalty competition, we have been able to give away over M200,000.00 worth of cash and grocery prizes to our valued customers," she added
As the campaign ends, ten more customers will pocket nearly M50,000.00 cash EcoCash
Spache-Fono is a Sasai Econet Financial Services mobile money service. Sasai Econet Financial Services is a subsidiary of Econet Telecom Lesotho which offers Mobile money (EcoCash) and Insurance (EcoSure) services.
For more information, please contact the ETL PR office at 2221 1000