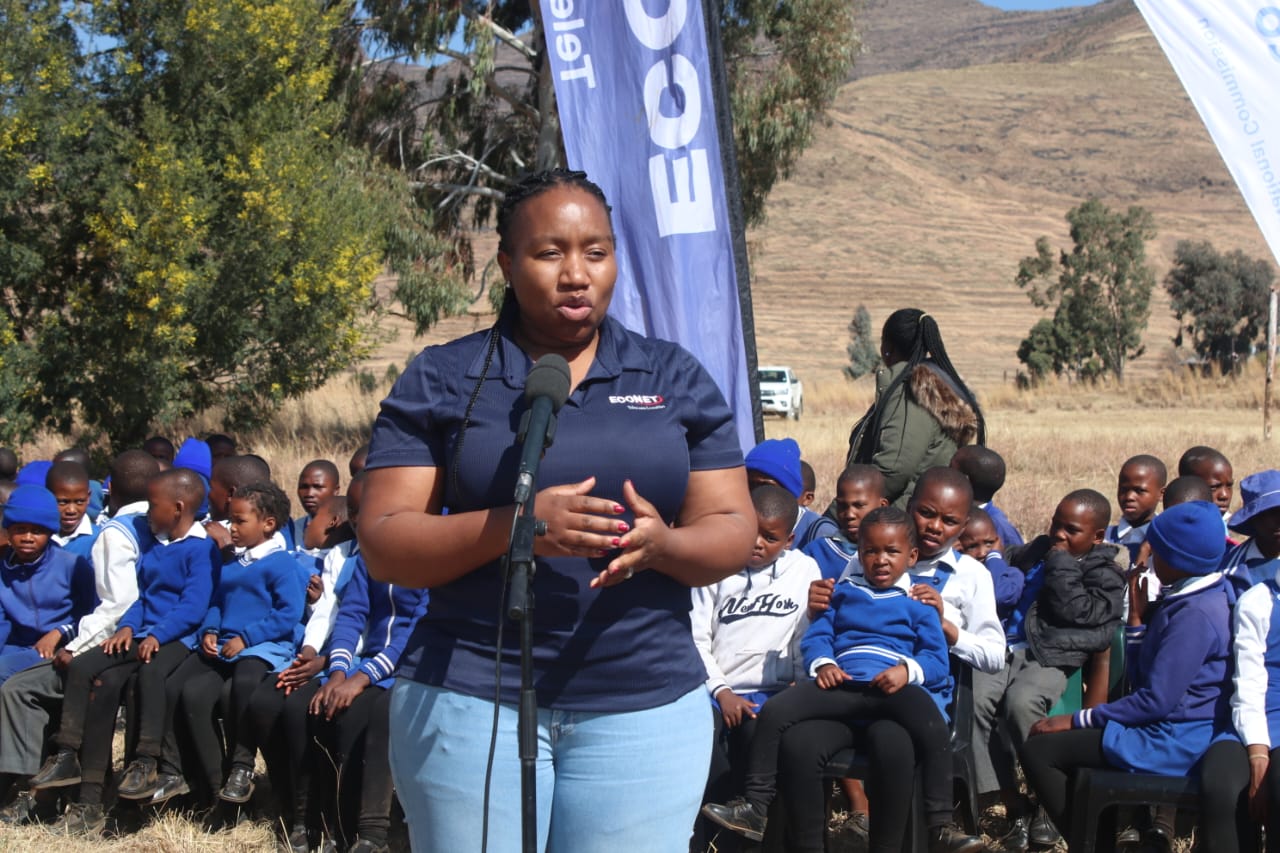 18th August 2023, Butha-Buthe: Econet Telecom Lesotho in partnership with Gem Institute Lesotho will plant 1,200 apple and peach trees at thirteen Primary schools in the lowlands and highlands during the month of August 2023.
The initiative is a continuation of Act4Climate change Fruit-up School drive that the two companies launched in the year 2022 where over 1,300 apple and peach trees were planted at sixteen High schools in nine districts. The results from 2022 project showed a success rate of 88% for apple trees and 64% for peach trees.
The project is meant to establish social enterprise innovation and research hubs in schools to prepare the youth for the work in climate change, technology and entrepreneurship. The selection of the types of fruits trees is still based on the results of the pilot research conducted where apple trees mostly survived in the highlands while peach tree planting was successful in the lowlands.
According to UN findings, climate change threatens not only economic growth (SDG 8) but it also acts as a poverty multiplier by increasing the number of poor people and by making poor people even poorer (SDG 1), as well as inequality (SDG 10)
Therefore, being part of this initiative Econet will not only be providing a nutritious food source and ensuring food security at schools but can help reduce the greenhouse effect and slow the rate of global warming
Econet's General Manager – Marketing and Customer Experience, Ms. 'Mapusetso Nts'ekhe said the initiative is also educational to everyone involved because it involves a unique method of tree planting as opposed to throwing trees in a hole and continuously watering which is not good to trees.
"We have learned that trees like human beings need space to breath and limited water to grow and this education is passed on to young learners at primary schools this year" said Nts'ekhe
Nts'ekhe added that planting trees at schools teaches students to be self-sufficient and entrepreneurial beyond their years of study.
The project is supported by the Ministry of Agriculture, Food Security and Nutrition and reached over 5,000 students while changing lives of twelve suppliers in the previous year.