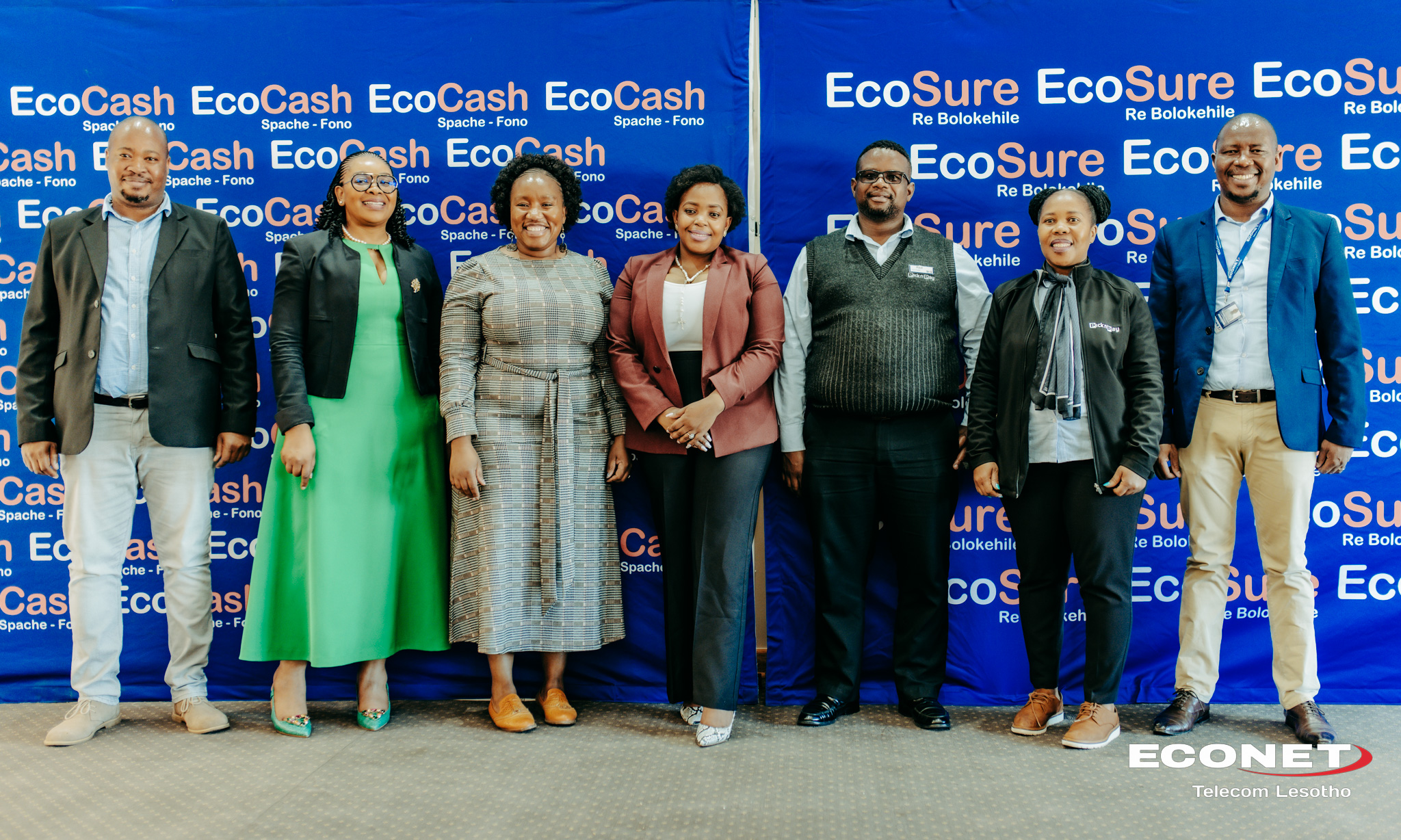 Maseru, 30th August 2023: Lesotho's telecommunications giant Econet Telecom Lesotho, through its subsidiary Sasai Econet Financial Services (SEFS) held a press conference to reflect on over a decade of empowering Basotho with its high-end products and services such as EcoCash Spache-Fono and EcoSure Rebolokehile that are earmarked to positively impact the company's valued customers.
EcoCash Spache-Fono is an Econet Telecom Lesotho mobile money transfer service that was launched in 2012. It allows customers to conveniently pay bills, send and receive money from anywhere in the country while EcoSure Rebolokehile, which was launched in 2013, is the first paperless funeral insurance in Lesotho to register policies using Econet Telecom Lesotho sim cards on a mobile phone.
"We are delighted to be here today along with our esteemed partners who are an epitome of the success and life-changing impact we have been able to realise over the past decade through EcoCash Spache-Fono and EcoSure Rebolokehile across this beautiful Mountain Kingdom," said GM – Sasai Econet Financial Services, Mrs. Matikoe Letsie during the Press Conference
She went on to reveal that, as Sasai Econet Financial Services, they are proud to have forged a partnership with Pick 'n Pay that will enable customers to seamlessly make payments at their favorite Pick 'n Pay stores with EcoCash. Additionally, SEFS has also partnered with Mukuru in a bid to embrace a new era of international money transfers that is seamless and secure .
On their part, Sasai Econet Financial Service's partners Pick n Pay and Mukuru  congratulated SEFS and the entire Econet family for the milestones the company has been able to achieve in Lesotho's rapidly developing financial services and telecommunications industries. They further thanked Econet for forging this important partnership with them, underscoring their commitment to contribute meaningfully to help turn the tide in transforming the country's economy for the better.
EcoCash Spache-Fono has evolved drastically since its inception to bring about financial freedom and inclusion to sectors of the population in Lesotho that has been left behind while Ecosure Rebolokehile has been essential in revolutionizing the country's insurance industry, making it more accessible and convenient for customers to obtain cover from their fingertips.
For more information, please contact the ETL PR office at 2221 1000.