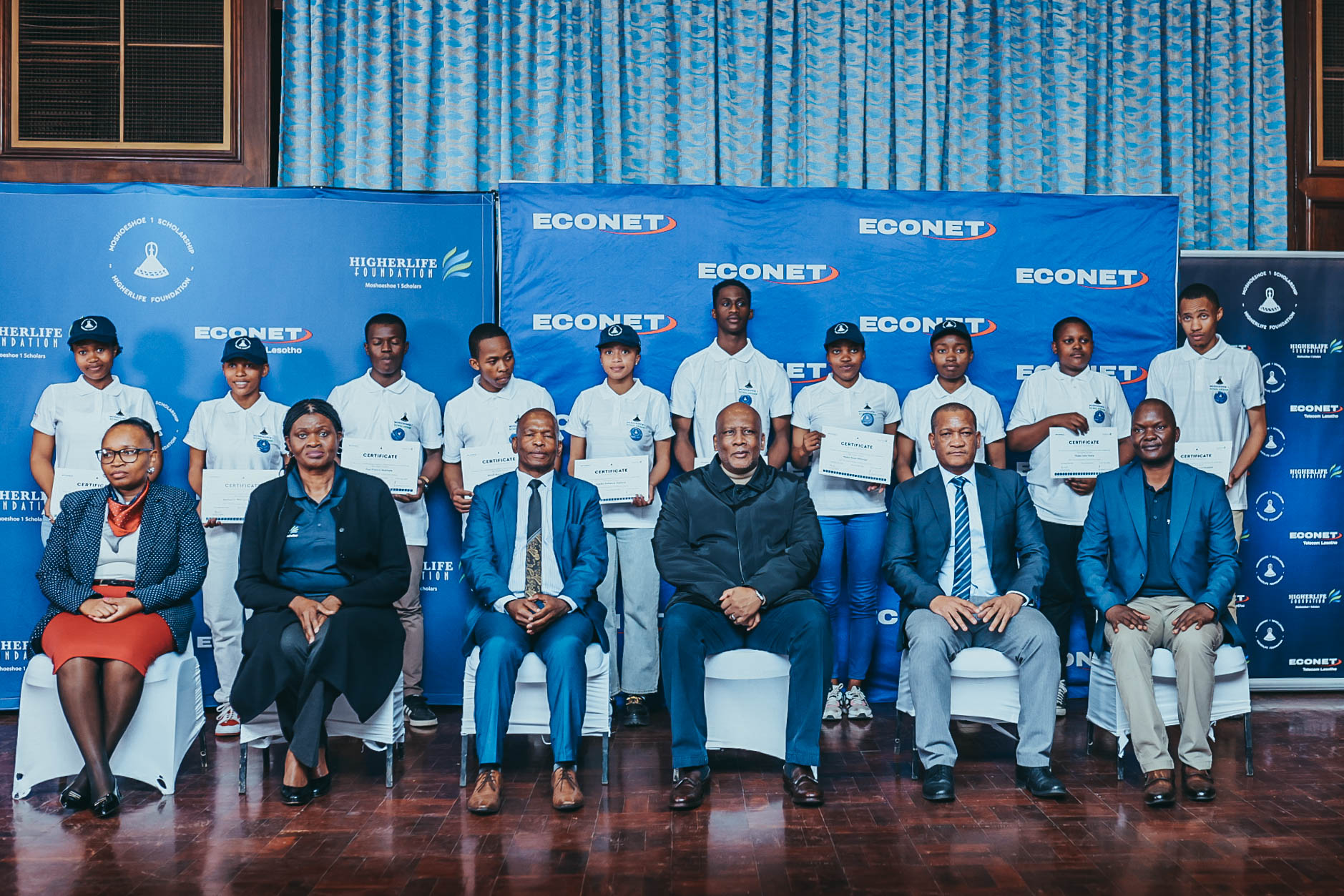 Maseru, 28 September 2023 - Ten students from Lesotho have been awarded this year's Moshoeshoe 1 Scholarship at a ceremony officiated by His Majesty King Letsie III on Tuesday, September 26th.
The scholarships, handed over by His Majesty the King Letsie III, will cover university tuition for the students, who are studying Science, Technology, Engineering and Mathematics.
This is the second cohort of students after the scholarship was launched in 2022. Named after the founder of the Basotho nation, King Moshoeshoe I, in recognition of his incredible leadership and the unifying role he played.
His Majesty King Letsie III congratulated the students and encouraged them to use the skills they will learn from their respective degrees to improve Lesotho.
"I hope you will pursue STEM-related courses that will be a key foundation towards addressing some of the underlying developmental challenges that our beloved country is faced with," His Majesty King Letsie III underscored.
The Moshoeshoe I Scholarship is offered by Higherlife Foundation Lesotho with support from Econet Telecom Lesotho.
Econet Telecom Lesotho Chief Executive Officer, Mr. Dennis Plaatjies mentioned that the scholarship provides academically gifted students studying science, technology, engineering, and maths opportunities to maximise their potential.
"The youth account for 40% of Lesotho's population and remains the country's biggest asset. We can't unlock our children's potential without investments in education and supporting our students to be their best.
"Today's cohort of students should give us hope that the future of Lesotho is in good hands, Mr. Plaatjies said.
He said the investment in human capital is part of Econet Telecom Lesotho's mandate.
"Social investment has been part of the Econet DNA and we do not intend to stop. We have received incredible support from the people in this country, and we want to play a role in unearthing the next best talent who can come up with the next grand idea that will change the world," he concluded.
For more information, please contact the ETL PR office at 2221 1000.